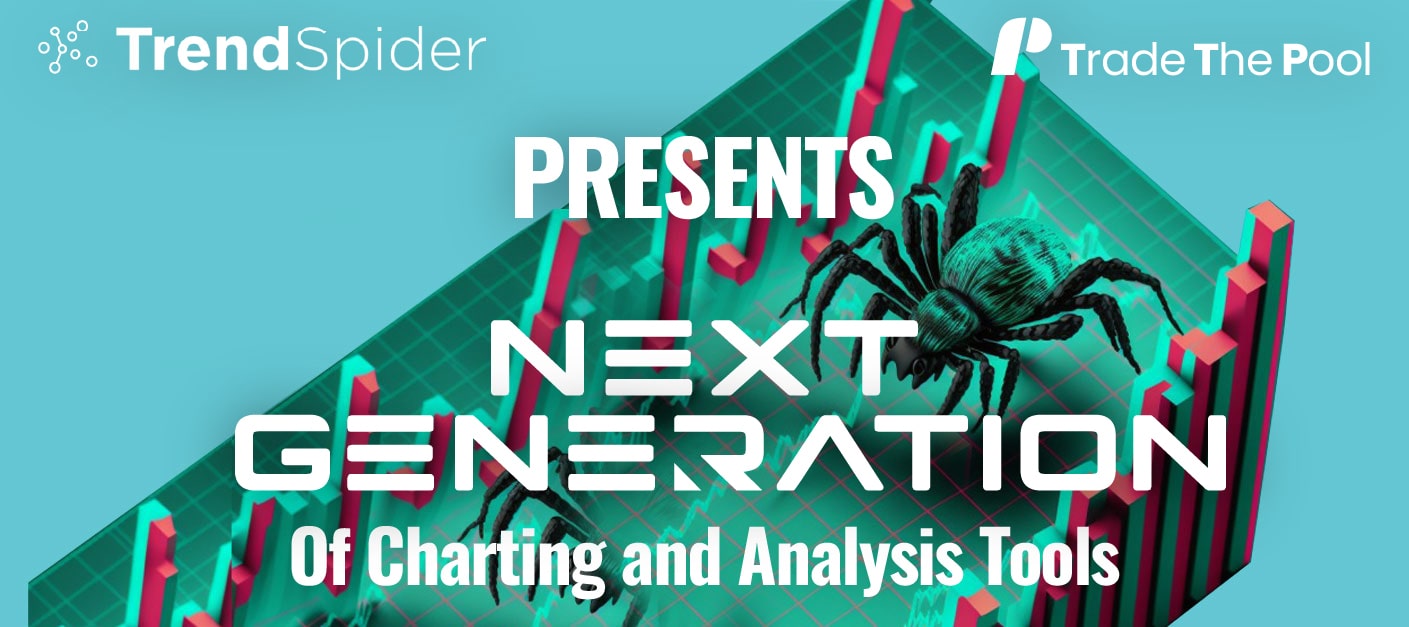 We are always in pursuit to give our traders the best tools in the market, which is why we are thrilled to introduce our new partner – TRENDSPIDER, the all-in-one charting and technical analysis platform that is revolutionizing the way traders and investors analyze the markets.
Now that you sign-up for one of TTP's programs, you will get full access FOR FREE to TrendSpider.
Watch TTP's Michael Katz and TrendSpider's Jake Wujastyk
Watch as they discuss the benefits that using TrendSpider has on your trading
With TrendSpider, you can quickly and easily create custom indicators and alerts, automate your analysis, and take control of your trading decisions.


Some of the features that make TrendSpider stand out
Advanced charting with over 150 indicators and studies
TrendSpider was designed by traders to automate the tedious aspects of technical analysis, allowing you to discover more opportunities, prevent costly errors, and enhance your trading.
Automated trendline and pattern recognition
Accelerate your technical analysis using Automated Pattern Recognition. TrendSpider's advanced, customizable algorithmic chart pattern recognition software is designed by traders for traders, providing powerful and flexible tools to quickly identify patterns in the market.
Dinamic alerts for specific events and conditions
Stay informed and never miss a trading opportunity with customized alerts from TrendSpider. Create alerts for any combination of indicators, chart patterns, or drawings on various timeframes without any coding experience. Let TrendSpider automatically monitor your charts for you, and be the first to know when a potential opportunity arises.
TrendSpider's RainDrop™ chart – see what other traders can't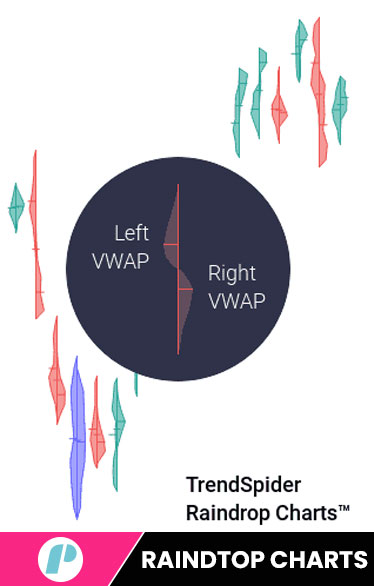 TrendSpider's Raindrop Charts are a unique tool that combines price action, volume, and sentiment to create a powerful and easy-to-use chart visualization. This feature is designed to give traders an edge in their analysis and decision-making process.
Multi-timeframe analysis
TrendSpider is a software that was developed by traders to automate the time-consuming and repetitive aspects of technical analysis. This tool enables traders to discover more potential opportunities, prevent costly errors, and enhance their trading strategies.
Why it is important to use scanners
Scanners can be useful for day traders because they can quickly identify stocks that meet specific criteria, such as those with high trading volume or large price movements. This can help day traders quickly identify potential trading opportunities and make more informed decisions about which stocks to trade. Additionally, scanners can also be used to monitor news and social media for mentions of specific stocks, which can provide valuable information about a company's performance or potential future developments.
TrendSpider Overview
We believe that with TrendSpider, you will be able to make more informed and profitable trades that will help you become a funded TTP trader.
If you liked this post make sure to share it!