January 12, 2023
Alexander Got Funded Trading Penny Stocks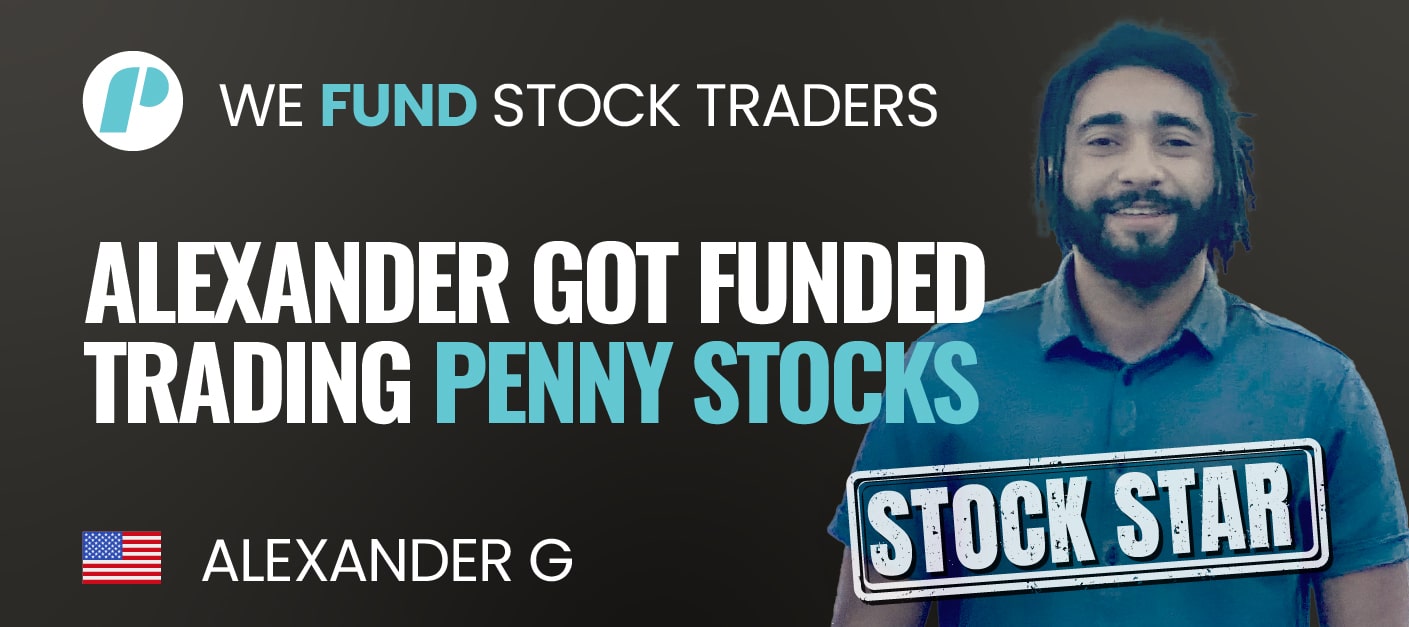 We spoke with Alexander about his trading plan, insights, and lessons gained while trading in the markets and our platform as a funded trader.
Watch The Interview With Alexander
Tell us a little bit about you.
This is an amazing opportunity. Thank you so much for it. My name is Alex, I'm an artist at heart, but I love day trading. I also love the gym and will go 5 to 6 days a week.
How long have you been trading?
I have been a Part-Time Trader for 5 years.

Briefly describe your Trading Plan and how it contributes to your success.
I use a style of trading called moment trading. I look for stocks with a good volume between the 1 to 10 dollar range.
Share with us a challenge you faced in your trading career and how you overcame it.
Trading out of boredom and overcoming FOMO was a big problem for me missing out. However, I'm overcoming it by being more patient and only trading setups I really like.
How did you adjust risk management to your trading personality?
I'll use low position size on trades where I'm not extremely confident in
Describe a key moment in your trading career.
I lost my job back in august of 2022 due to it shutting down. I decided then that I wanted to take trading seriously and full-time. So on my first day, I increased my account size by around 10%, and the next day I did it again. I knew then it was what I wanted to do.
How long did it take for you to become a consistent trader, and what aspects did you change for that?
I started becoming consistent trading around the end of 2022. After that, I had to lower my position sizes and adjust to the bear market.
What is your mental/psychological strength, and how did you develop it
I developed my mental and emotional strength through discipline, support groups, and faith in a higher power.
What was your strategy for successfully passing the evaluation phase?
I looked for stocks gapping up with a solid volume and would buy the pullbacks and sell on the way up.
How is trading for Trade The Pool different from trading by yourself?
I used to trade pre-market and would love to have that opportunity in the future with trade the pool.
What would you recommend to someone who is just starting with us?
Take it seriously and put in your best effort every day.
Would you like to share anything else with us?
I'm so glad I found you guys, and I'm very excited to be funded.

If you don't want to miss our next session make sure to follow us: