May 25, 2023
No Matter What Happens, Don't Give Up – Trade The Pool Funded Trader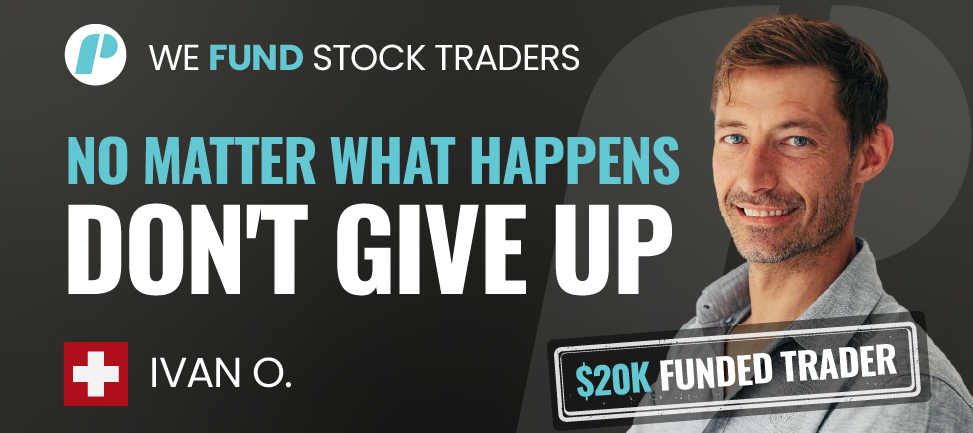 Trade with TTP, as they do the risk management for you, Thats Ivan's advice
Ivan O, 37 years old, From Switzerland is a Trade The Pool funded trader.
Ivan has successfully passed our Mini Buying Power program and is now one of TTP's funded traders, or as we call it, he is a true "Stock Star."
Every time he reaches 5 consecutive winning days, we will boost his buying power and max exposure.


We spoke with Ivan about his trading plan, insights, and lessons gained while trading in the markets and our platform as a funded trader.
Watch The Interview With Ivan
Tell us a little bit about yourself.
I am a South African living and working in Switzerland. I like doing mechanical work in my spare time and trading of course.
How long have you been trading?
From my first live trading account about one and half years. I am a part-time trader.
Briefly describe your Trading Plan and how it contributes to your success.
Doing pre-market prep. My goals I have for the week.
Share with us a challenge you faced in your trading career and how you overcame it
Blowing account with one trade after a few good weeks of trading. Was hard to come back from this one as all the hard work I have put in was lost in just one trade. I took a few days of from trading and tried to build up confidence again that anything is possible. Switch to demo trading after that, and that really helped as well

How did you adjust risk management to your trading personality?
Risk management has never been my strong point. That is one of the reasons I have started with TTP, as they do the risk management for you
Describe a key moment in your trading career
It Must have been my first $1000 trade. Felt amazing!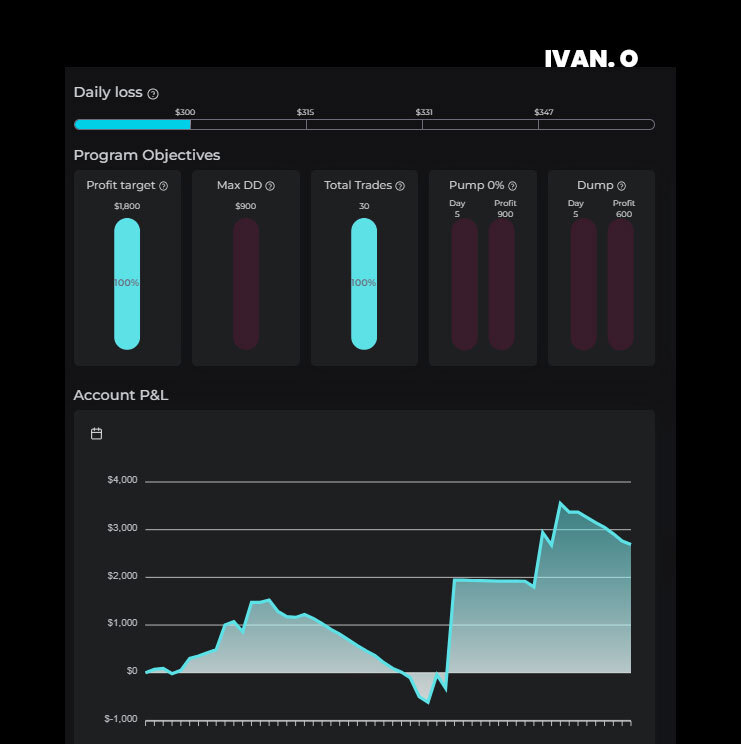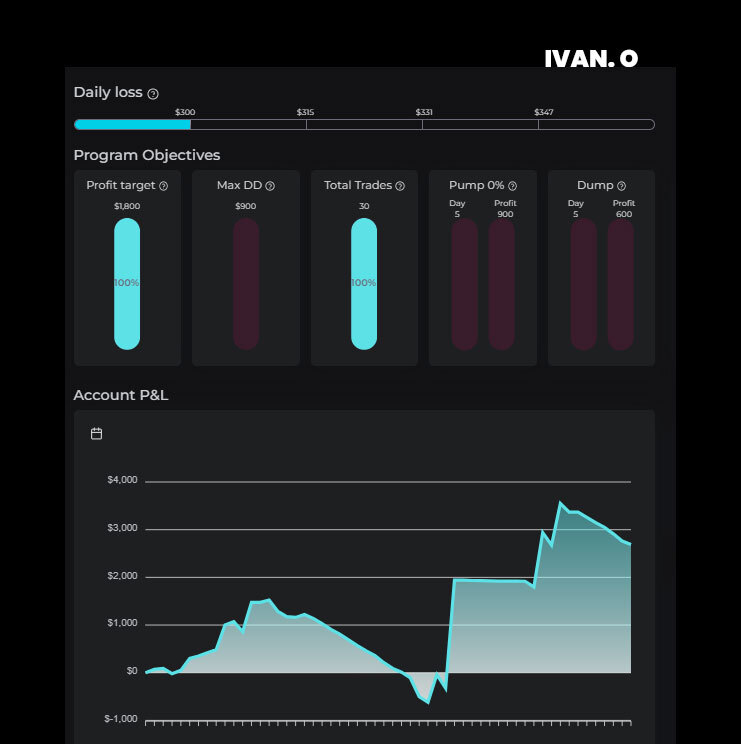 How long did it take for you to become a consistent trader, and what aspects did you change for that?
Only recently became consistent, so also nearly one and half years.
What is your mental/psychological strength, and how did you develop it
My best psychological strength is making a recovery from a bad loss. I can build up confidence quite quickly again, attacking the market the next day
What was your strategy for successfully passing the evaluation phase?
Mostly halt trading and Short selling.
How is trading for Trade The Pool different from trading by yourself?
The resources TTP provides. And also for me that they manage your risk.
What would you recommend to someone who is just starting with us?
Do not go all in from the beginning. First, get to know the program and find out what is working for you or not
Share online resources that were/are significant in your trading development. Names and links are appreciated.
Would you like to share anything else with us?
Never give up
If you don't want to miss our next session make sure to follow us: