March 28, 2023
Because of TTP Risk Management I'm Now A $160K Funded Trader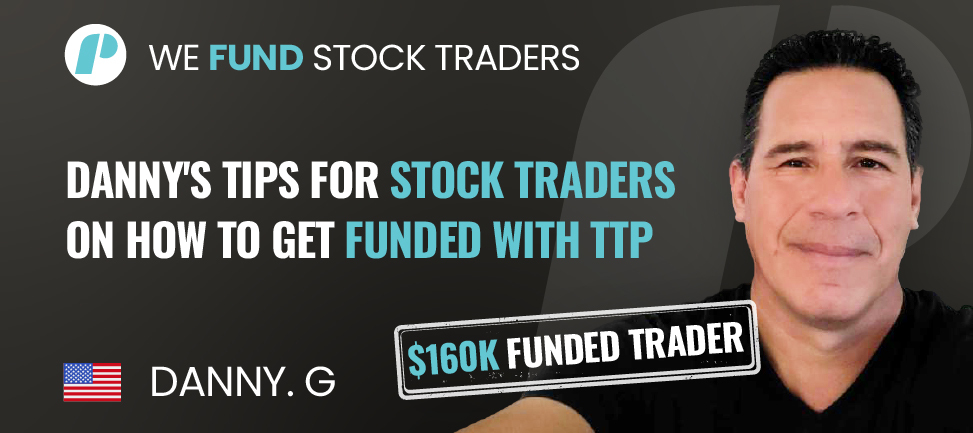 "Low your position size on trades where you are not extremely confident in," That's Danny's Advice.
Danny G, 50 years old, From the US.
Danny has successfully passed our Extra Buying Power program and is now one of TTP's funded traders, or as we call it, "Stock Star."
Every time he reaches 5 consecutive winning days, we will boost his buying power and max exposure.
We spoke with Danny about his trading plan, insights, and lessons gained while trading in the markets and our platform as a funded trader.
Watch The Interview With Danny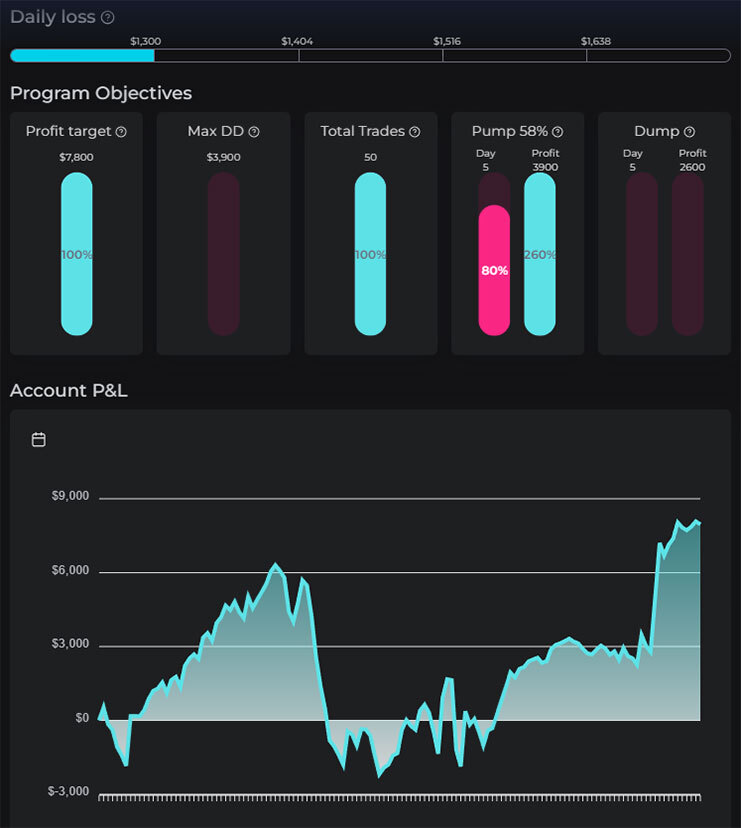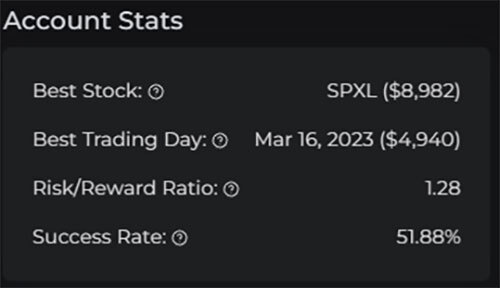 Tell us a little bit about yourself
Married w 2 kids. Grew up with the idea that I always wanted to be self-employed. After starting many small businesses, I found trading. The idea of being able to master a high-income skill and make this my business is what drives me. To be able to run a home-based business with unlimited income potential with no overhead, employees, inventory, etc. I enjoy water sports and golfing. I would love to be able to share this high-income skill with as many people as possible, especially my friends, family, and children.
How long have you been trading?
I have been studying for 4 to 10 hours per day for the past 14 months. This includes courses, reading, podcasts, and screen time. I am a scalper.
Briefly describe your Trading Plan and how it contributes to your success.
My trading plan incorporates the structure of the chart as the most important foundation. Demand and supply zones and key levels. I am looking at channels, ranges, and market equilibrium.I have a strategy for ranges, channels, and trends.
Share with us a challenge you faced in your trading career and how you overcame it
My biggest challenge has been risk management. I love your platform as it has fixed rules in place to close trades when a trade loss limit is reached and also when daily loss limits are reached. In my opinion, the 2 biggest rules that cause traders to lose and blow accounts are.

How did you adjust risk management to your trading personality?
I am continually improving on closing positions faster when the trade goes against me—allowing me to focus on the next trade, which may be on the same setup if still valid.
Describe a key moment in your trading career
My biggest moments were when I blew up an account. The drive inside me knows that as long as I never quit, I will become a master day trader.Another key moment has been meeting my 2 mentors Navin from Urban forex and the GOAT Eric from Spy Day Trading, who regularly has 7 figure days trading SPY. Navin taught me my foundation. The logic of trading, The concept of the Big Boys, buyers/sellers territoryEric teaches me structure, equilibrium, and how big boys and professional traders never lose money trading… they use various options strategies and hedging to protect themselves.
How long did it take for you to become a consistent trader, and what aspects did you change for that?
It took me 1 year.
What is your mental/psychological strength, and how did you develop it
Aggression. As a former poker player, I learned not to focus on the dollar amount but to recognize when the odds are in my favor and when to step on the gas, which is why I am a scalper. Aggressive traders can not go for home runs. They must get in and out as structure demands. Risk vs. reward. I have been developing since I was in elementary school, selling candy door to door, then watching my father as a small business owner, then the biggest is failing over and over.
What was your strategy for successfully passing the evaluation phase?
In 1 word structure. If I am not mistaken, the days after the bank collapse offered a great opportunity for a retracement trade, as this type of news generally is an overreaction. By observing structure, and levels, I was able to be ready by watching the structure develop and price action to find its support level.
How is trading for Trade The Pool different from trading by yourself?
The biggest is that your service has the capital and the strict risk management rules in place that are not moveable. They require the trader to ahere to the rules. I believe if each trader who is by themselves had these rules in place without the ability to move stop loss or daily losses, there would be so many more successful traders.
What would you recommend to someone who is just starting with us?
I absolutely would recommend traders to your service. However, I believe they must 1st learn the logic of trading and structure, ranges, and equilibrium.
Share online resources that were/are significant in your trading development. Names and links are appreciated
Navin @ Urban Forex and Eric @ Spy Day Trading. Both on Youtube
Would you like to share anything else with us?
Thank you, TTP.
If you don't want to miss our next session make sure to follow us: