April 13, 2022
How to Analyze The Market Before The Opening Bell – Part 1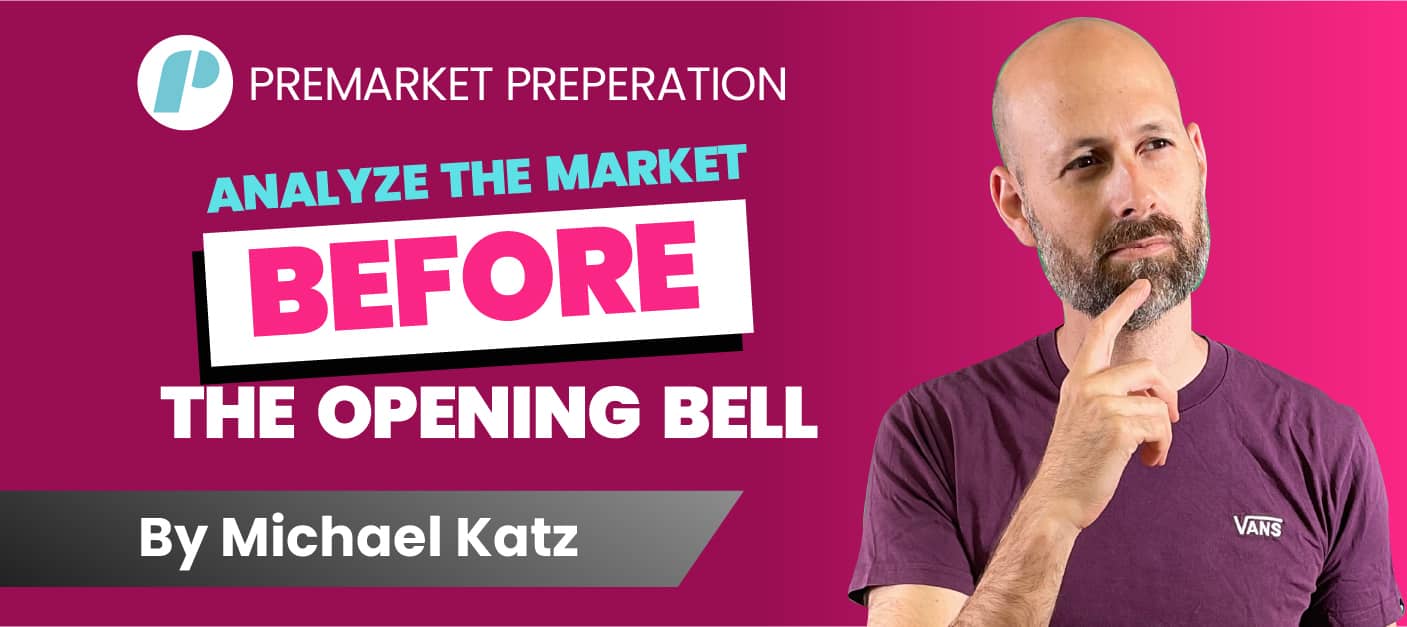 Premarket Preperation
Our premarket preparation classes showcase advanced trading techniques for day traders and giving them the necessary skills to face the trading day ahead.
Analyze The Market to Get Better Results
In today's lesson: Analyze The Market, we covered the first principle when it comes to being ready for the trading day and trading week.
In the video, Michael explains why it's important to analyze the markets, which assets to analyze, how to do it the right way and how to use the VIX as a key player in reading the market behavior.
This video is the first part of pre-market preparation, which is how to analyze the market and be prepared before the opening bell.
Market Analysis
As a trader, one of the most important things to do is market analysis. There are three major markets that we need to cover: the NASDAQ, the S&P, and the Dow Jones. We will also analyze the VX to see its opposite correlation with the S&P. When it comes to analyzing the market, the first thing to do is to learn the price action without any indicators or moving averages.
We will be using the NASDAQ 100 chart as an example. When we zoom out a bit, we can see that the price moved up strongly, which is a great indication that buyers are strong. We mark the places where we think the sellers might come in and the price might drop. This is one of the resistance levels that we can play with. On the downside, we mark the support levels that will help buyers come in and push the price higher.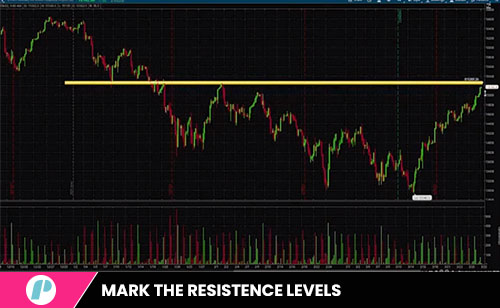 We will then analyze the 1-hour chart and the 15-minute chart to see if we are missing anything from the 4-hour chart. For example, we want to see how the pullback looks like when the price is moving higher strongly and then pulls back. If we know that the price will reach the resistance level and drop, we can go short either on the market or other stocks that we will find that are capable of shorting when the market reaches its resistance.
Conclusion
Market analysis is a crucial part of pre-market preparation. It helps us understand the market conditions, identify potential resistance and support levels, and make informed trading decisions. By analyzing the NASDAQ, S&P, and Dow Jones, we can get a comprehensive view of the market and make more informed trading decisions. As we continue to trade, we will find our own niche in market analysis and develop our own strategies.
For more Pre-Market Perperation vidoes visit our youtube channel
If you don't want to miss our next session make sure to follow us: